Lightness after a heavy day, fluffiness during the hardest moments. This is what we expect from a sofa when the only thing we desire is going back home and rest. Make your home a personal heaven where you can treat yourself and listen to some good music. Massive, to hold up. Comfortable, to welcome you. That's our Plume.
Structure: made of plywood with fir wood crosspieces. Seat suspension with woven elastic belts.
‍Seat and armrests padding: in non-deformable, variable density polyurethane foam covered with polyester wadding.
Backrest paddingwith channeled goose down and polyester fiber blend, covered with down-proof fabric.
‍Feet: in black polypropylene with a round section h. 4 cm.
‍Upholstery: removable fabric cover or non-removable leather cover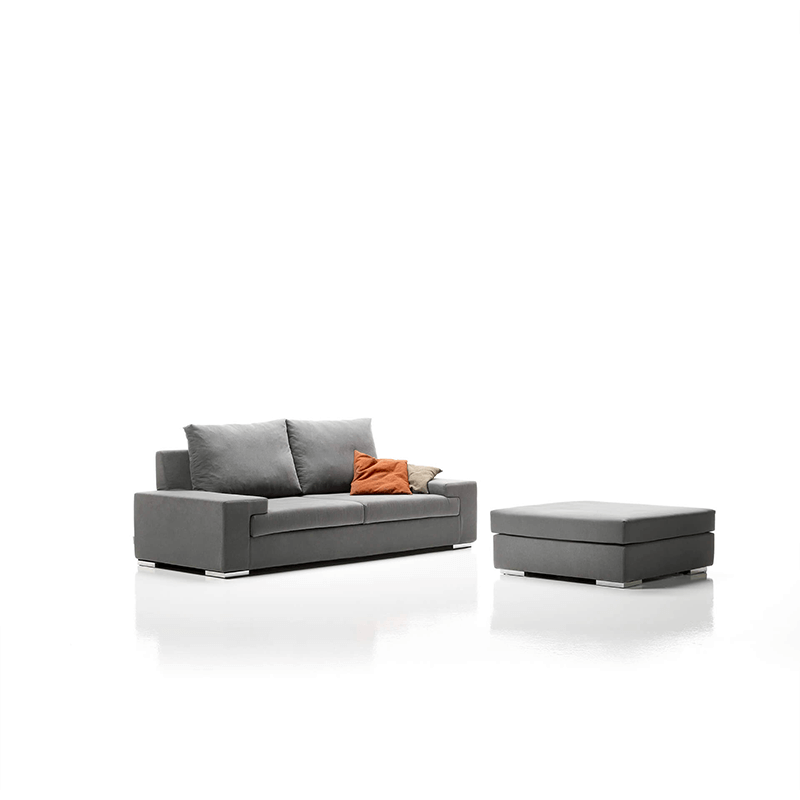 Plato would say that you can find out more about a person in an hour of play than in a year..
Subscribe to our newsletter