A pentagon-shaped rotating cushion, removable backrests that can be positioned at will, a sofa that changes but that can remain true to itself. Mutability yet coherence are the aspirations of every person: the possibility to get on the carousel as an adult but feeling as a child. The possibility of being something else without changing.
Un divano dalle infinite composizioni, con una penisola che ruota su se stessa, gli schienali sono removibili e predisposti ad essere posizionati su ogni lato della base. 
I piedini, disponibili in svariate finiture sono snelli per poter concentrare l'attenzione sulla cuscinatura.
Le sedute in poliuretano di varie densità e ovatta sono ampie e fatte per accogliere. 
Ogni seduta è dotata di un poggiareni sfoderabile.
Il divano è completamente personalizzabile con il tuo tessuto preferito.
Puoi scegliere la composizione migliore per il tuo living.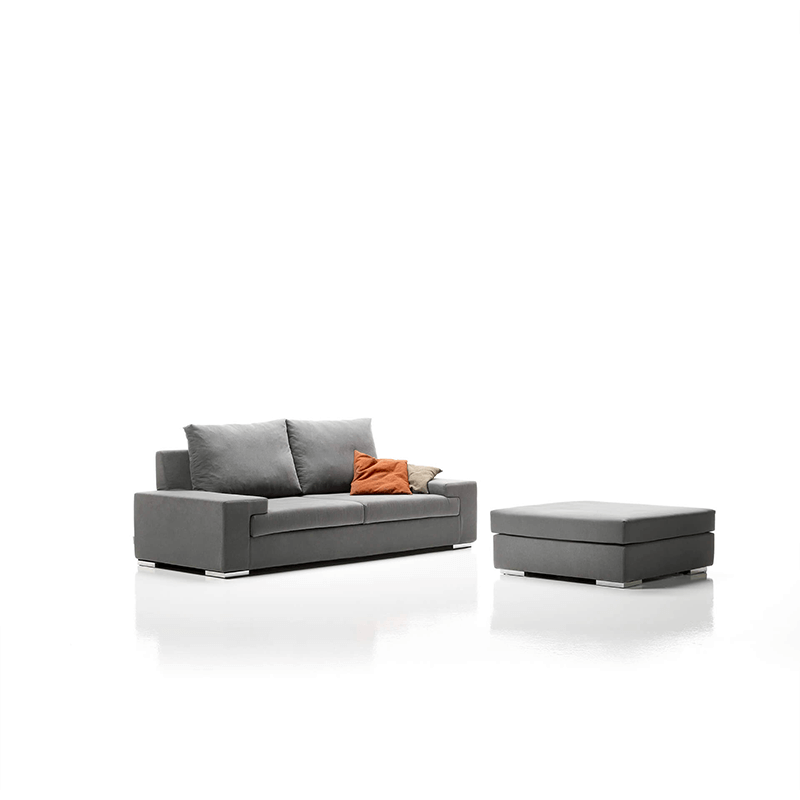 Plato would say that you can find out more about a person in an hour of play than in a year..